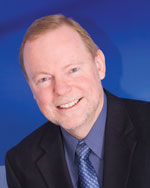 Art Sanders is a news anchor for KOMO/1000 AM in Seattle, Washington. In 2004, he auditioned for the announcer's spot on television's longest running game show, The Price is Right, after the death of Rod Roddy.
Ad blocker interference detected!
Wikia is a free-to-use site that makes money from advertising. We have a modified experience for viewers using ad blockers

Wikia is not accessible if you've made further modifications. Remove the custom ad blocker rule(s) and the page will load as expected.